9" Chartplotter with Lake Maps, Enhanced UHD Sonar and Vivid Color Palettes!
The Garmin ECHOMAP UHD 93sv chartplotter/fishfinder offers a super bright 9" keyed assisted touchscreen display that includes U.S. Lake and Inland waterway charting data from Navionics and Garmin. The UHD 93sv features Ultra High Definition Sonar performance with improved capabilities over previous models thanks to the included GT56 Transom Mount Transducer.
High-contrast vivid scanning sonar color palettes make it easier than ever to distinguish targets and structure. Ultra High Definition (UHD) ClearVu and SideVu Scanning sonar is built into every EchoMap UHD 93sv. With a UHD compatible transducer you can see ultra-clear images of structure and fish below and to the left

and right of your vessel. The included GT56 allows for 20% more coverage on side imaging over previous generation models. With any Panoptix, HD-ID, CHIRP enabled, ClearVu and NMEA2000 compatible transducer, you also get complete access to Garmin's QuickDraw Contours software. With QuickDraw Contour mapping software built in and a compatible transducer, you're instantly able to create personalized fishing maps with 1' contours as you're steering the boat across the waters. No special knowledge or software is required, simply fish and Garmin takes care of the rest. Maps will instantaneously be displayed and the best part is that these maps do not have to be shared with a community, they are yours to keep personal. You're able to store up to 2 million acres of quickdraw contour maps using this feature.
Garmin and Navionics content have been combined to offer the best charts on the market and you will receive coverage for over 17,000 inland lakes with up to 1 foot contours. This combination provides a clear understanding of the lake floor and included navigational aids, spot soundings, tides and currents assist in proper navigation of unfamiliar waters. If you want or need more information than the preloaded chart offers, upgrade to the Garmin LakeVu G3 Ultra to get great features such as auto guidance, 3D views, shallow water shading and more. Garmin's extensive line of LakeVu Ultra, Bluechart G3 and G3 Vision charts are available as well.
The EchoMap UHD series offers many networking capabilities from WiFi, NMEA2000, NMEA0183 and ethernet networking to connect to additional displays, Panoptix Livescope all seeing sonar, tablets, AIS, VHF, Autopilots and more. The built in Wi-Fi connects wirelessly with the ActiveCaptain App that can be downloaded to your smart phone or tablet and allows you to update or purchase/download new charts quickly and easily. With a Garmin Marine Network cable you can now enjoy sharing sonar and user data between two ECHOMAP UHD or ECHOMAP Ultra units (7x and 9x models only) via Ethernet cable. Full NMEA 2000 connectivity allows your ECHOMAP UHD to share information such as engine data, Fusion-Link audio information, autopilot connectivity. The 93sv is also FORCE Trolling motor compatible enabling you to pair your display with the FORCE to route to waypoints, follow tracks and more!
If you are looking for a combination GPS/Fishfinder without paying for the extra capabilities that you're never going to use, the Echomap 93sv UHD may be the perfect choice for you.
*All echomap UHD units include coverage of the Great Lakes. ECHOMAP UHD units with preloaded LakeVu Maps (63,73,93) include coverage of the Great Lakes, US Side Only. ECHOMAP UHD Units with preloaded Bluechart G3 (64,74,94) include coverage of both the US and Canadian side of the Great Lakes.
Garmin ECHOMAP UHD 93sv with GT56 Transducer with LiveScope Bundle Box Contents
Each Garmin ECHOMAP UHD 93sv with GT56 Transducer and LiveScope Bundle Comes with:
Garmin ECHOMAP 93sv with Lake Maps
GT56UHD-TM Transducer (25' Cable) with Transom and Trolling Motor Mounts
Power/Data Cable
Tilt Mount with Quick-Release Cradle
Flush Mount
Protective Cover
Documentation
Two Year Warranty
Garmin Panoptix LiveScope System
GLS 10 Sonar Black Box
Panoptix LVS32 Transducer with 20' Cable
Transom Mount
Trolling Motor Barrel Mount
Trolling Motor Shaft Mount
Power Cable
6' Network Cable 2.0
1' Adapter Cable
Documentation
2-Year Manufacturers Warranty
Garmin ECHOMAP UHD 93sv with GT56 Transducer, LiveScope Bundle Key Features
UHD Scanning Sonar with 20% greater range at 1000kHz
Vivid Colors – Easily Distinguish between targets and structure
Transom and Trolling Motor Mount Options
9" Display with preloaded Lake Maps
WiFi Pairing with ActiveCaptain App
Size: 11.4"W x 6.5"H x 2.4"D
Garmin ECHOMAP UHD 93sv with GT56 Transducer, LiveScope and LakeVu Ultra East Bundle
| | | | | | |
| --- | --- | --- | --- | --- | --- |
| # Of Waypoints | # Of Routes | Track log | Receiver Type | Display Size | Manuals and Instructions |
| 5,000 | 100 | 50,000 points 50 saved tracks | 5Hz GPS receiver | Color 9" Diag. 400 x 800 | Click Here |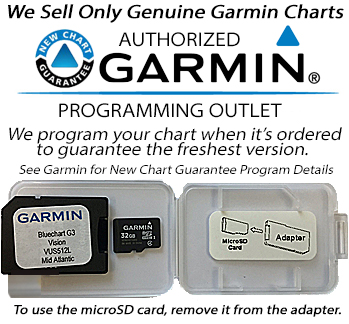 Product Accessories for Garmin ECHOMAP UHD 93sv with GT56 and LiveScope Bundle
Similar Products and Value Bundles
Garmin's ECHOMAP UHD 93sv offers a 9" sunlight readable, key assisted touchscreen display with detailed LakeVu G3 Mapping with Navionics data covering more than 17,000 US lakes with 1' contours. Ultra-High Definition scanning sonar below and to the sides of your boat when paired with a compatible transducer.
Transducer Required and Sold Separately

GA02342

MAN#

010-02342-00

ID#:

6194
Garmin's echomap UHD 94sv with GT56 transducer offers enhanced Ultra High Definition Down and Side Scanning on a 9" display while improving your images with a new, vivid color palette making it easier than ever before to distinguish what's below your boat! Detailed Bluechart G3 charts cover Coastal waters along the United States.

GA0252401

MAN#

010-02524-01

ID#:

6515