Garmin and Navionics Data for Coastal and Inland Waters!
Garmin Navionics+ Cartography provides premium coastal water coverage of Mexico, Central America and Brazil. Coverage includes the US Gulf Coast and the eastern US coast to Savannah, GA; Bermuda; the Bahamas; Cuba; Hispaniola; Puerto Rico and the Virgin Islands; the Windward and Leeward Islands; Jamaica; the Panama Canal, the western coast of South America to Arica, Chile; the Galapagos Islands; the Revillagigedo Islands; the Ilha Fernando de Noronha; the Saint Peter and Saint Paul Archipelago and the Rocas Atoll to your compatible Garmin chartplotter. Integrated Garmin and Navionics content provides an all-in-one map solution for both inland and coastal waters. A updated color palette and Navionics style appearance provides unparalleled coverage and detail. Included with every Garmin Navionics+ charting is a one year subscription that includes simple access to daily chart updates* via the ActiveCaptain Smart device app.
Click the lists below to check compatibility prior to purchase.


Auto Guidance+ - Built-in Auto Guidance will search the attributes of all relevant charts along with frequently traveled routes to suggest the best course for navigation taking into consideration your desired safe depth and overhead clearance.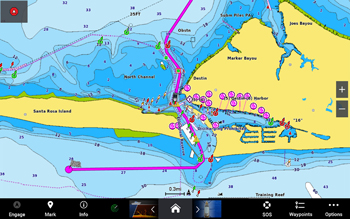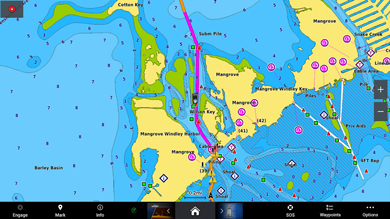 Raster Cartography*- Available as a free download via Garmin's ActiveCaptain App you can add paper chartlike views of NOAA nautical charts.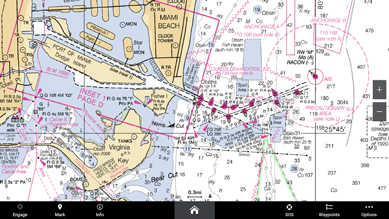 Depth Range Shading- For up to 10 depths so you can view your designated target depth at a glance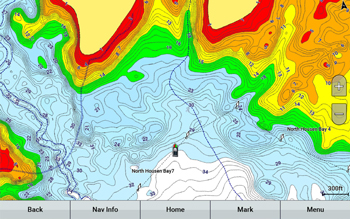 1-foot HD contours- Provide a more accurate depiction of bottom structure for improved fishing charts and navigation in swamps, canals, marinas and port plans.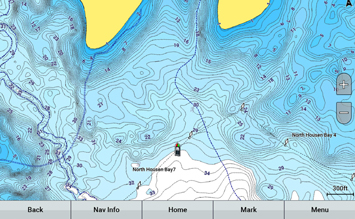 Shallow Water Shading- Allows for user defined depths, showing a clear picture of shallow waters to avoid.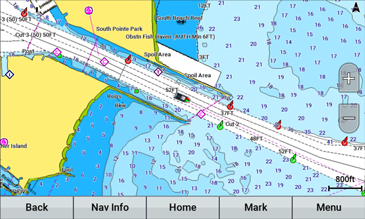 Active Captain Community - Provides valuable POI (Point of Interest) data from mariners with firsthand knowledge of the local areas.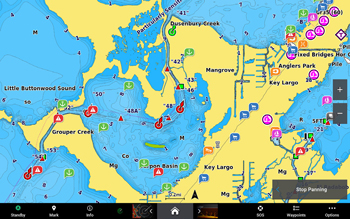 Compatibility List for Garmin Navionics:
Echomap UHD (7/9)
Echomap Ultra (10/12)
GPSmap (10X2/12X2)
GPSmap 12X2 Touch
GPSmap 7X2, 9X2, 12X2 Plus
GPSmap 7X3/9X3/12X3
GPSmap 8400/8600
GPSmap 8700 Black Box
Not Compatible with Handhelds and Wearables
Not Compatible with 4/6 Inch Garmin Echomap UHD
*Garmin Navionics+ cards must be registered in order to download premium content and gain access to 1-year of free daily updates. Daily updates can be completed through ActiveCaptain or Garmin Express.