Update Your Compatible Chartplotter to Garmin Navionics+ Charts!
The Garmin Navionics+ Map Update is compatible with Garmin chartplotters with built-in Garmin G3 Mapping. Units without preloaded Garmin G3 version maps are not compatible with this update chart.
Each unit you wish to update requires its own update chart even if networked together, (1 update chart per serial number). If you wish to update multiple displays that are compatible with Garmin Navionics+ charts, please take a look at Garmin Navionics+ or Garmin Navionics+ Vision charts as these are a more cost-effective solution for multiple display systems.
Garmin Navionics+ Cartography provides premium coastal and inland water detail for the United States including Alaska and Hawaii as well as the West Coast of Canada to your compatible Garmin chartplotter. Integrated Garmin and Navionics content provides an all-in-one map solution for both inland and coastal waters. An updated color palette and Navionics style appearance provides unparalleled coverage and detail. Included with every Garmin Navionics+ charting is a one-year subscription that includes simple access to daily chart updates* via the ActiveCaptain Smart device app.
Auto Guidance+ - Built-in Auto Guidance will search the attributes of all relevant charts along with frequently traveled routes to suggest the best course for navigation taking into consideration your desired safe depth and overhead clearance.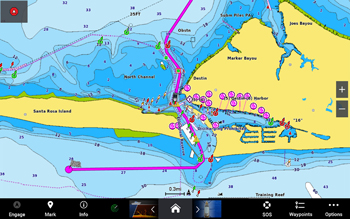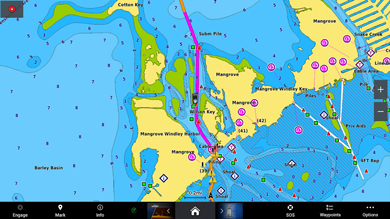 Raster Cartography*- Available as a free download via Garmin's ActiveCaptain App you can add paper chartlike views of NOAA nautical charts.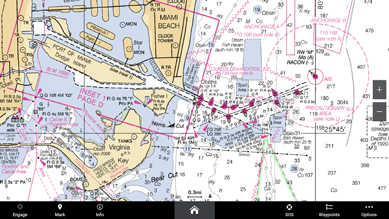 Depth Range Shading- For up to 10 depths so you can view your designated target depth at a glance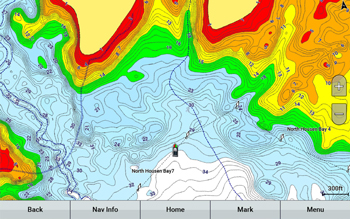 1-foot HD contours- Provide a more accurate depiction of bottom structure for improved fishing charts and navigation in swamps, canals, marinas and port plans.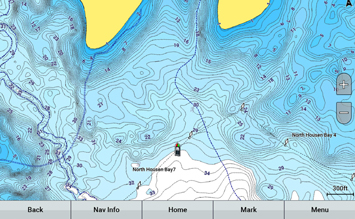 Shallow Water Shading- Allows for user defined depths, showing a clear picture of shallow waters to avoid.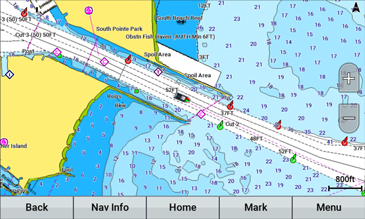 Active Captain Community - Provides valuable POI (Point of Interest) data from mariners with firsthand knowledge of the local areas.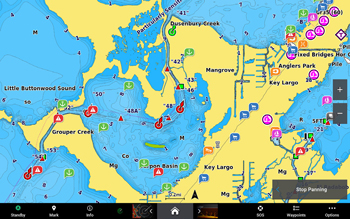 Compatibility List for Garmin Navionics+ Update Chart:
Echomap UHD (7/9)
Echomap Ultra (10/12)
GPSmap (10X2/12X2) * Must have a model with preloaded Garmin G3 Charts for compatibility with update card. *
GPSmap 12X2 Touch * Must have a model with preloaded Garmin G3 Charts for compatibility with update card. *
GPSmap 7X2, 9X2, 12X2 Plus *Must have a model with preloaded Garmin G3 Charts for compatibility with update card. *
GPSmap 7X3/9X3/12X3
GPSmap 8400/8600 * Must have a model with preloaded Garmin G3 Charts for compatibility with update card. *
GPSmap 8700 Black Box
Not Compatible with Handhelds and Wearables
Not Compatible with 4/6 Inch Garmin Echomap UHD