Garmin Bluechart G3 Vision with Navionics Data
BlueChart g3 Vision Charts with Navionics Data is the premium tier for Garmin Charting which adds Unique 3D views, Depth Range Shading, up to 1' contours, Shallow water shading, Raster Cartography, High Resolution Relief Shading and Imagery, Auto Guidance and Aerial Photos. BlueChart g3 Vision is the ideal companion for all premium Garmin chartplotters

Garmin G3 Vision cards enhance a compatible Garmin Chartplotter with the following detail:
Auto guidance technology
- Will search the attributes of all relevant charts to suggest the best course for navigation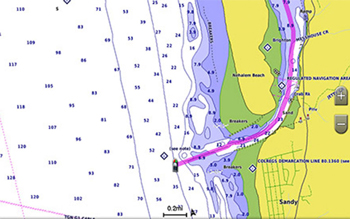 Depth Range Shading
- For up to 10 depths so you can view your designated target depth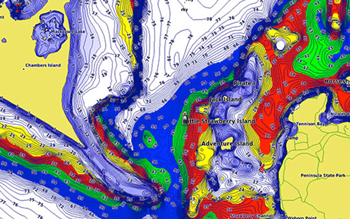 Shallow Water Shading
- Allows for user defined depths, showing a clear picture of shallow waters to avoid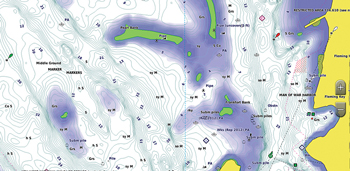 1-foot HD contours
- Provide a more accurate depiction of bottom structure for improved fishing charts and navigation in swamps, canals, marinas and port plans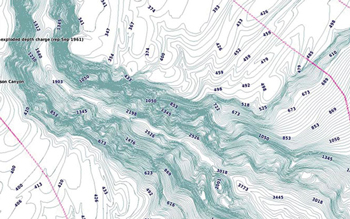 High-resolution satellite imagery
- When overlaid on the chart, will provide the mariner with unparalleled situational awareness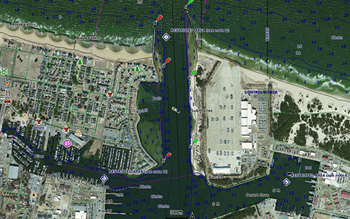 Fish Eye view
- 3D perspective below the water line for displaying bottom contours based on bathymetric charting data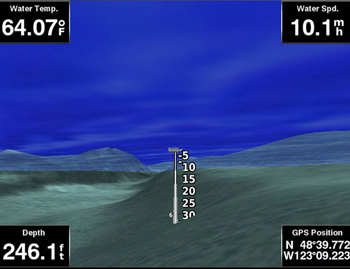 Mariner's Eye view
- Provides the mariner with a 3-D perspective of chart information for a quick, reliable and easy position fix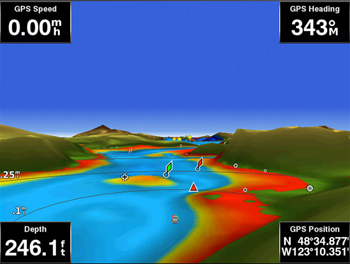 Aerial reference photography
- Provides "real world" photos of ports, harbors, marinas, waterways, navigation landmarks and other points of interest, offering the mariner another powerful tool for navigating unfamiliar waters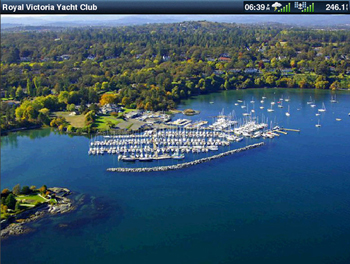 High Resolution Relief Shading
- Combines colors and shadows to provide and easy to understand, clearer view of the seafloor. High-resolution elevation shading feature on the following devices: GPSMAP 7x2, 9x2, 10x2, 12x2, 12x2 Touch, 7400, 7600, 8400xsv, 8600xsv chartplotters, GPSMAP 85x0 and 8700 Black Boxes, ECHOMAP Plus 4x, 6x, 7x, 9x Chartplotter/Sonar Combos and ECHOMAP UHD Series. *High resolution relief shading coverage area shown below.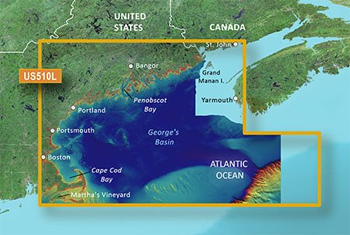 Raster Cartography
- Adds paper chartlike views of NOAA nautical charts *this is only available for Bluechart G3 and G3 Vision coastal charts and ActiveCaptain Mobile App will be required for echoMAP CHIRP and echoMAP Plus combo units to access these charts