Mounting Style: Low Profile Tilted Element Thru Hull
Deadrise: 12-Degree, Suitable for 8-15 Degrees.
Frequency Range: High frequency: 150 to 250 kHz, 25-Degree Beam Width. 100kHz of Total Bandwidth. Provides CHIRP Sonar.
Power Output: 1kW
Max Depth: 152m (500 feet) in ideal water conditions, best case scenario
Transducer Functions: Depth and Water-Temperature
Cable Length: 33-feet (10M)
Transducer Material: Bronze
Connector Style: Navico XSONIC 9-Pin Connector
Ideal for: Fiberglass or Wood Hulls. Shallow water with bottom detail and fish targeting. Stepped, planning or displacement hulls.
Not Recommended for: Steel Hulls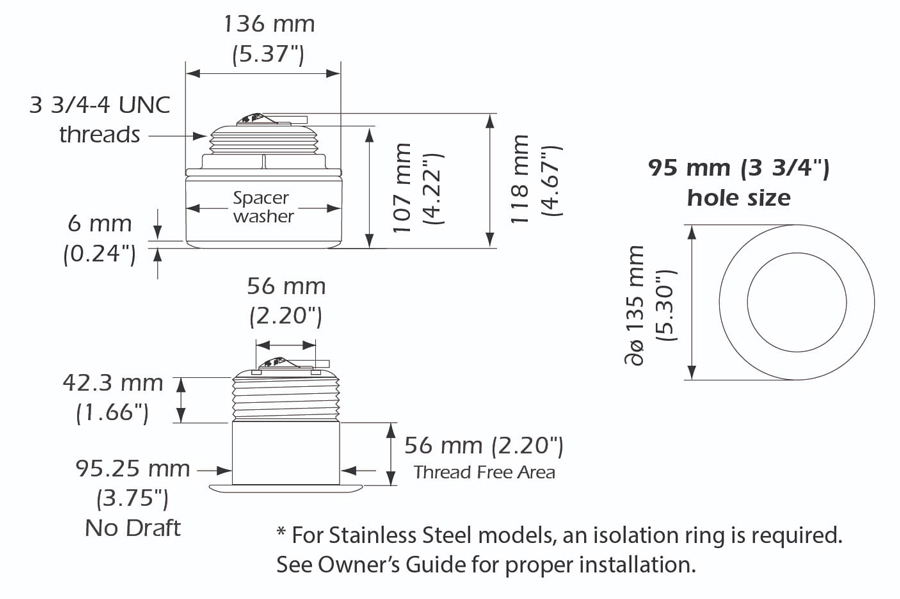 Product Accessories for Airmar B175HW Thru-Hull CHIRP 12-Degree Transducer, 9-Pin XSONIC

PropSpeed's FoulFree Transducer Coating Kit is the biggest advancement in transducer paint and coatings in the last 30 years. It will keep your thru-hull or transom mount transducer free of marine growth. This nontoxic formula has zero leaching of harmful chemicals into water unlike traditional anti-fouling bottom paints and is certified by Airmar.

10' Transducer Extension Cable for X Sonic transducers, LSS1, LSS2 Structure Scan, TotalScan and 3-in-1 Transducers.