Do You Really Need GPS Tracking for Sports?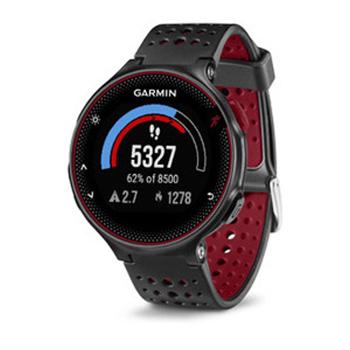 Do you think that all this buzz about sports wearables is just another fad? According to ReportsnReports.com's latest report on the Global Outdoor Sports GPS Market 2015-09, published in July 2015, the GPS device market is expected to grow at a revenue CAGR of 13.21% during 2014-2019. The fact is that the sports watches of today, including the Garmin Sports GPS watches, use the power of GPS to keep track of the distance covered, as well as other aspects of sports, such as motion. All in all, this is one device that not only acts as a navigation tool but can also help you track your fitness and exercise levels.
Is GPS Useful in Sports?
Navigation and distance tracking might seem useful for runners and cyclists, but devices like the Garmin Sports GPS watch can actually help even in sports like football.
Tracking for Football: It has long been said that GPS tracking could be of great value to sporting analysis, not only for the athletes who wish to improve their performance, but also for professional sports bodies that are working to fine tune different aspects of football. Coaches can also use such devices to keep track of performance, output and more. One of the primary reasons for FIFA not having integrated GPS tracking into the sport is possibly the high cost of doing so. However, innovation and demand are expected to soon take care of this. Researcher Alan Ruddock of Sheffield Hallam University believes that such tracking devices are the way forward for viewing real time performance data, as well as biometric data of individual athletes.

Tracking for Golf: This is one sport where location and distance can make all the difference. Devices like the Garmin Sports GPS watch can become especially useful when a golfer needs to get accurate data regarding their current location, how far it is from a hole or the direction in which a sandpit might lie. Golfers might even consider using their device to check out the layout of different courses and golf clubs and then make an appropriate decision.


Tracking for Running & Cycling: A good way to improve performance is to track the time you take to cover a specific distance and then work to increase the distance while reducing the time taken. Carrying a smartphone or tablet along while running or cycling doesn't make sense. This is where devices like the Garmin GPS Wrist Watches can be of use. Many of these devices also come with heart rate monitors. This data can be downloaded on to a PC later and compared. You could even use the tracker to plan your route, ascent, descent and more.