9-Inch Multifunction Display with Active Imagine 3-in-1 Sonar!
The Lowrance Elite FS 9 is a rugged and reliable multi-touch, 9" charplotter/fishfinder combination unit that is built to deliver state of the art sonar and navigational functionality at an affordable cost. The Elite FS 9 includes a CMAP Contour + chart and is paired with an Active Imaging 3 in 1 transducer to provide you with the powerful fish finding performance.
With support for Lowrance's 3 in 1 active imaging sonar, the Elite FS 9 will provide M/H CHIRP, DownScan and StructureScan when paired with the included transducer. Active Imagine provides exceptionally detailed underwater images. See below and to the left and right of your vessel in near photo like detail and see fish holding areas like rockpiles, standing timber, road beds and drop offs like never before.

Active Target Sonar compatibility is one of the many impressive sonar functions of the FS series of fishfinders. ActiveTarget offers unmatched clarity and detail from a Live Sonar, removing the guesswork from traditional sonar interpretation. See how and where fish are positioned among the structure and their direction of travel. (ActiveTarget Live Sonar System required and sold separately)
Packaged with every FS 9 are CMAP Contour + charts, which offer a wide range of Nautical and Sonar charts. The Contour+ Mapping covers over 15,000 US lakes and over 9,400 Canadian lakes with coastal data included for both countries. This charting provides detail at your fingertips by displaying buoys, markers, spot soundings, navaids, and contour lines.
Create detailed maps yourself in real time with Genesis Live – a function offered with each Elite 9 that uses digital depths to create high definition mapping with ½ ft contours and allows each end user to contour density, depth and safety shading color palettes, as you fish and save them to a micro-sd card for later use! The Elite FS can also be paired with C-Map Max-N+ charts, or Navionics Platinum+ for even greater detail.
The introduction of ethernet connectivity is brought to you for the first time on the Elite series with the introduction of the Elite FS 9. Share sonar, charts, waypoints and other user data between multiple displays. You are able to save up to 3000 waypoints and 100 routes. The FS 9 also has touch control of Ghost Trolling Motors. The Elite FS series now allows for networking with select Lowrance Radar units which has never before been an option on the Elite models.
Sharing numerical data between two devices is simple - the Elite FS includes both NMEA0183 and NMEA2000 networking capability and makes connecting to another NMEA compatible device a breeze (NVX12749 required for NMEA 0183). Plus, the ability to pair your smartphone with your FS 9 and receive texts and calls right on your screen. Don't want to be bothered - don't worry! Simply turn off the incoming notifications and you can enjoy your day on the water without texts and calls coming up.
Whether you're fishing a tournament or just enjoying the day on the water with friends, the Elite FS 9 is a top contender for chartplotting and fishfinding!
Lowrance Elite FS 9 with 3-1 Active Imaging Transducer Box Contents
Each Lowrance Elite FS 9 with 3-1 Active Imaging Transducer Comes with:
Elite FS 9 Display
Elite FS 9 Suncover
Power Only Cable
Active Imagine 3-in-1 Transducer
Mounting Bracket
Fuse Set
1 Year + 4 additional years of upgrade options, Totaling 5 years
Lowrance Elite FS 9 with 3-1 Active Imaging Transducer Key Features
ActiveTarget Live Sonar Support *Sold Separately
FishReveal Sonar Technology
Preloaded C-Map Contour+ Maps
Integrated Wireless, NMEA 2000 and Ethernet Connection
Full Touchscreen Control of Ghost Trolling Motor
Size: 12.2"W x 7.11"H x 4.66"D (Dimensions on Bracket)
Lowrance Elite FS 9 With Active Imaging 3-in-1 Transducer
| | | | | | | |
| --- | --- | --- | --- | --- | --- | --- |
| # Of Waypoints | # Of Routes | Track log | Receiver Type | Display Size | Transducer Pin Configuration | Manuals and Instructions |
| 3,000 | 100 | 100 Trails with up to 10,000 points per trail | 10Hz GPS receiver | Color 9" Diag. 800 x 480 | Single 9-Pin Connection | Click Here |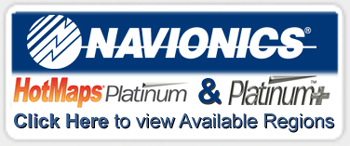 Product Accessories for Lowrance Elite FS 9 with 3-1 Active Imaging Transducer
Similar Products and Value Bundles
The Lowrance Elite FS 9 (Fishing System) supports Lowrance's advanced fishfinding tools including ActiveTarget and Active Imaging while the preloaded C-MAP Contour+ inland Fishing Maps and coastal mapping provide both inland and coastal detail including ledges and drop-offs! The sleek 9-inch display is a convenient hybrid touch operation.
*Transducer required for fishfinding, Sold Separately.
Get a 5% Instant Rebate on this Unit by Entering a Valid Email Address and Opting into our Email Offers at Checkout!
NV15707001

MAN#

000-15707-001

ID#:

6534