Active Imaging on a compact 7" Display
Lowrance has long been known in the fishing world to provide unsurpassed chart plotting and sonar and the HDS 7 LIVE is no exception! A bright 7" sunlight viewable, 1024 x 600 pixel display with dual core processor, and both touch and keypad control offers a simple user interface/ operation and provides crisp, clear detail when viewing charts and fish detail.
Charting
The HDS Live series comes with preloaded C-MAP Contour+ mapping which include high-resolution inland and coastal detail. C-MAP Contour+ charts help you locate ledges, drop-offs and ditches while providing 1-foot contours on 15,000+ US Lakes and 9,400+ Canadian Lakes. The LIVE series is also fully compatible with Navionics +, Navionics Platinum Plus and C-Map MaxN+ for unsurpassed detail. the Live is so advanced you can now even update the mapping of your favorite fishing hole in real time with 1/2' contours with C-Map Genesis Live. By using digital depths you can now create your own high def. maps for your favorite spots while also having control over contour transparency, density, depth and safety shading! Save as you create via the micro SD card slot.
Sonar
Built-in CHIRP sonar with active imaging and compatible with LiveSight Real-Time Sonar. With the included all-in-one active imaging transom mount transducer, CHIRP/SideVision and DownVision are all included. You will be amazed at the detail you see below your boat and to the left and right of your vessel. Pinpoint fish holding areas, view in crisp clear detail and with active imaging you will receive superior clarity at the best possible resolution at a longer range than any other structure imaging technology on the market. New to the live series, is FishReveal - By combing CHIRP with DownScan Lowrance has removed the need to display CHIRP sonar and DownScan independently, they now work together to make viewing fish via downscan imaging easier then ever before. Coming soon (early 2019) the HDS Live will be compatible with LiveSight - showing fish in real time as they swim below, watch how they react to your lure, how they relate to structure and more. Fishing couldn't get much easier then this!
Networking
Fully compatible with 3G/4G broadband radar, Halo 20, 20+ and 24, WM-4 weather module, and more, the HDS LIVE 7 is a powerhouse of functionality and advanced features. Since the LIVE 7 is NMEA 2000 compatible, it's very simple to view engine data as well as other numerical data from other compliant devices you have on your NMEA network. Customize your MFD to suit your needs. You can even split the screen 6 ways at once, making it easier than ever for anglers to keep everything that's important right at their fingertips. For the ultimate fishfinding MFD, the Lowrance HDS LIVE 7 is the superior choice.
A 10Hz Update rate refreshes 10x per second for a flawless on screen movement. With a single Ethernet port,(Add an NEP-2 expansion port for additional Ethernet connections) NMEA2000 connectivity and the

ability to accept 2 micro SD cards up to 32GB's each your networking and storage options are endless. Internal memory will store up to 3,000 waypoints, 100 routes, 100 trails with up to 10,000 points per trail. Compatible with Lowrance's Link app - you can pair your smartphone or tablet with the app for remote control access of your MFD. Work with charts, sonar, radar, entertainment and more. Mirror your display, create routes, and mark waypoints and wirelessly back up. All this and more is available via the free Navico Link App. The HDS 7 LIVE offers all of this and MORE!
Active Target Sonar compatibility is one of the many impressive sonar functions of the HDS Live series of fishfinders. ActiveTarget offers unmatched clarity and detail from a Live Sonar, removing the guesswork from traditional sonar interpretation. See how and where fish are positioned among the structure and their direction of travel. (ActiveTarget Live Sonar System required and sold separately)
Take advantage of the Lowrance Ghost 360 feature when you add a Ghost Trolling Motor and Active Imaging 3-in-1 Nosecone Transducer (both sold separately). With these additional accessories, you will have the option of Ghost 360 view which will show a high resolution 360-degree view of the bottom making it easier to pinpoint structure and fish targets. This unique view is generated by the automatic rotation of the Ghost Trolling Motor with an Active Imaging 3-in-1 Nosecone transducer. *Software version 22.1 required. Free software update may be required.
Compatibility with the WM-4 SiriusXM Satellite Receiver (sold separately) allows for SiriusXM Fish Mapping, a subscription-based service offered by SiriusXM. Shop the WM-4 Sirius XM receiver here. This service provides locations in the ocean with the highest likelihood of finding fish that anglers are trying to catch, helping you save time and fuel. This service includes all SiriusXM marine weather data, plus eight dedicated features for offshore anglers. Fishing Recommendations, Weed Lines, Sea Surface Height Anomaly, Sea Surface Temperature Contours, Sea Surface Temperature Front Strength, 30m Subsurface Sea Temperatures, Plankton Concentration Contours and Plankton Front Strength are all included. SiriusXM Fish Mapping also provides Fishing Recommendation Areas for 6 fish species - Tuna, Billfish, Swordfish, Kingfish, Wahoo, and Mahi. A software update may be required and can be downloaded at no cost from the manufacturer's website.
Smart Notifications
Want to take a day off and enjoy the open water? Are you afraid you may miss an important call or text? With Smartphone notifications you never have to worry about that. View calls and texts right on your display via a pop up notification. Don't want to be bothered? No worries, simply turn off phone notifications in the settings and you are free to fish and enjoy the day without any interruptions.
Never worry that ocean water splashing on your display will cause an issue. Waterproof to IPX6 and IPX7 standards means that the HDS Live can withstand the everyday conditions of life on the water. Whether your tournament fishing or just enjoying a day out with your buddies, make sure the HDS 7 LIVE is along for the ride!
Lowrance HDS 7 Live Box Contents
Each HDS-7 LIVE Comes with:
HDS 7 LIVE
Active Imaging 3 in 1 Transducer
PC-30-RS422 Power Cable for HDS
Bracket, Bezel and SD Door
Suncover
Two Year Warranty
HDS-7 LIVE Key Features
Preloaded with C-Map US Enhanced Inland and Coastal Charts
Dual 9-Pin XSonic Sonar Ports
Real Time Mapping with up to ½ foot contours
Dual microSD Card slots for expanded memory and mapping options
SmartPhone Notifications
Dual Core Processor
Size: 5.73"H x 9.21"W x 3.06"D
Lowrance HDS 7 LIVE
| | | | | |
| --- | --- | --- | --- | --- |
| # Of Waypoints | # Of Routes | Track log | Receiver Type | Display Size |
| 3,000 | 100 | 10,000 points 100 saved tracks | 10Hz GPS receiver | Color 7" Diag. 1024 x 600 |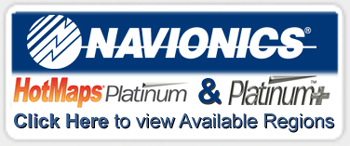 Product Accessories for Lowrance HDS-7 LIVE with Transducer