Advanced MFD with Detailed LNC2 Mapping






Raymarine's Axiom Pro RVX is the most advanced Axiom on the market offering a large 12" Hybrid Touch Display with built-in 1kW sonar capabilities supporting Low, Medium and High single CHIRP Frequencies along with 1kW 50/200 Transducers. The Axiom series has been synonymous with quality and performance over the years and the new Axiom Pro series only builds on existing features. The Axiom Pro provides detailed SideVision and RealVision views up to 300 feet. Enjoy DownVision views up to 600 feet and view depths up to 900 feet with high frequency CHIRP. Enjoy exceptional accuracy and target separation with the help of CHIRP technology.
The Axiom 12 Pro is packaged with LNC2 Charting for North America. This included charting is derived from NOAA charts and offers the essentials for navigation. If the included chart doesn't provide the exact detail you are looking for the Axiom Pro is also Navionics Platinum Plus compatible for 4x higher resolution satellite photo overlay (the best available), full-view XGA panoramic pictures, improved 3D, and FREE high-definition fishing detail!

The Quad Core processer is responsive, allowing users to work with multiple applications at once with no lag in system performance. The Raymarine Axiom Pro 12 RVX suits all preferences with its HybridTouch display, offering full control from the intuitive touchscreen, push button control pad or rotary dial. Designed around Raymarine's Lighthouse 3 Software, the Axiom Pro is fast and fluid providing a simple user interface. Customizable to your liking, the Axiom allows you to drag and drop your databoxes anywhere on the screen – with 4 different size options and 14 different data types you can get your display exactly the way you want it. Lighthouse 3.1 includes RealVision 3D with GPS Tracking, Sonar Scrollback and Historical Sensitivity, 3D Waypoints, Autopilot Integration, Audio Control and More.
The Raymarine Axiom 12 Pro is compatible with multiple apps from Raymarine that will allow you to view and control your unit from a compatible smart device or tablet. Integrate Quantum, HD Color and Super HD Color Radars, CP 470 and CP 570 Sonar via Raynet, and Evolution Autopilot. Enjoy ClearCruise IR Analytics when your compatible FLIR Camera is networked. This technology automatically alerts you to obstacles in your path providing for a safer boating experience. You are able to connect up to 8 HD videos sources with IP video while being able to view up to 4 of them simultaneously. Built in Wi-Fi and Bluetooth are just a couple more advanced features that make the Axiom Pro RVX an all-around technically advanced unit.
Whether you are in the market for a standalone GPS/Fishfinder or a full network setup, the Axiom Pro is sure to please even the pickiest angler. With so many options in screen size and extras there is sure to be an Axiom Pro for you!
Each Raymarine AXIOM PRO 12 RVX comes with: Axiom Pro 12RVX Display, LNC2 Mapping, Raynet (F) to Raynet (F) 2 Meter Cable, Trunnion Cover, Trunnion Knobs, Suncover, Power Cable (1.5M), Micro-C DeviceNet to STNG Cable (1M), Panel Seal Gasket, Mounting Parts, Quick Smart Guide, 3-Year Manufacturer's Warranty.
Size: 9.17"H x 14.1"W x 2.56"D
Special Features
Exceptionally fast processing with Quad Core Processor and IPS Display
2 Micro SD Card Slots and 16GB Internal Storage
Wi-Fi and Bluetooth enabled
Built-in 10Hz GPS Receiver
2 Sonar Ports- RealVision and 1kW CHIRP Sonar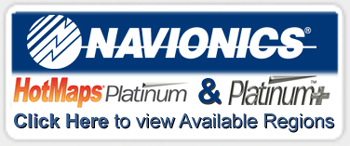 Product Accessories for Raymarine Axiom Pro 12 RVX with LNC2 Mapping
Similar Products and Value Bundles
A 12" Hybrid Touch Chartplotter built with RealVision and 1kW Sonar, The Axiom Pro 12RVX enables both touch and keypad control providing intuitive Control and Powerful Performance. Detailed Navionics Plus Charting covers all of North America.
RAE7037200NAG

MAN#

E70372-00-NAG

ID#:

5355
Availability:
Backorder,
Expected 6/17/2021
Shipping:
FREE Ground
Shipping!