7" GPS/Fishfinder with Detailed Coastal and Lake Mapping




A Bright, Sunlight Viewable 7" keyed dispay built with a quad-core processor, the Element 7HV provides each end user with faster map redraws and sharper 3D sonar imaging! Designed around the Lighthouse Sport operating system, the 7HV offers a simplified user interface, an oversized waypoint key to mark your favorite fishing spots, and more. Navionics+ Mapping provides the information you need and includes mapping for the entire U.S and Canada Coast and Lakes, and provides detailed cruising, sailing and fishing information, port plans, safety depth contours, marine services, tides & currents, and navigation aids. The element is also fully compatible with Lighthouse Charting, C-Map 4D and Navionics Platinum Plus!
High resolution CHIRP technology sonar works together with DownVision, SideVision, and RealVision 3D sonar offering unsurpassed sonar functionality when paired with a compatible transducer (sold separately). All in one transducers are available in 3 setups, the HV100 Transom Mount, the HV300 Plastic Thru Hull and the HV300 Plastic Thru Hull pair for deeper hulls. Each of these transducers will operate at multiple frequencies ensuring the best underwater image. A 1.2 megahertz sonar provides super high-resolution imaging up to 125'. The 350kHZ DownVision sonar provides photo-like imaging up to 600' and SideVision out to 300'. The Element also provides RealVision 3D which draws the bottom in a 3D view so that you can clearly see ledges, channels and contours. All of this technology is provided through one of the HV transducer listed above. *Element RealVision 3D only operates in scrolling mode.
8gb of internal memory allow each user to store 10,000 waypoints, 150 routes, and 15 tracks, all which can be expanded with an SD card up to 32gb's. NMEA 2000 connectivity is just another added bonus you will get with your Raymarine 7HV which will allow for simplified networking to your VHF radio, engines, heading sensor integration, and more.
For a reliable GPS/Fishfinder that wont break the bank, be sure to check out the Raymarine element 7HV!
Raymarine periodically releases software updates in an ongoing effort to provide support for new devices and improve performance on existing electronics. Raymarine's newest software release, Lighthouse Sport v3.9.98 allows users to connect 2 Element displays via SeaTalkng for waypoint sharing (will not support route sharing or moving waypoints between groups). Autopilot support is another feature provided with the v3.9.98 software release. Elements can now output navigation data to a connected autopilot via Seatalkng allowing users to track to a waypoint or route (does not allow for autopilot control. A control head is required). The latest software update also allows Element units to connect to the Wireless Quantum Radar via Wi-Fi (Elements cannot support MARPA). Software updates are free and accessible through Raymarine's website or direct to your device via WiFi.Software update may be required.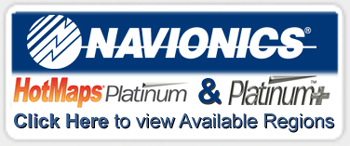 Raymarine Element 7HV with Navionics + Box Contents
Each Raymarine Element 7HV Comes with:
Raymarine Element 7HV GPS/Fishfinder
Trunnion bracket with mounting hardware
Surface mount kit with mounting hardware
Sun cover
Power / NMEA2000 1.5m cable
Documentation pack
Navionics Plus Mapping
Up To a 3-Year Manufacturer Warranty
Raymarine Element 7HV with Navionics + Key Features
10,000 Waypoints, 150 Routes, 16 Tracks
Detailed Navionics + Maps for Coastal and Lakes throughout the U.S. and Canada
7" Rugged GPS with HyperVision Sonar
NMEA2000 Compatible (DeviceNet Micro-C Connection)
HyperVision 1.2MHz Sonar with CHIRP, DownVision, SideVision and RealVision Ready – Compatible Transducer Required/Sold Separately
Size: 9.5"W x 5.3 "H x 2.4"D
Product Accessories for Raymarine Element 7HV with NAV+ Maps
Similar Products and Value Bundles
Raymarine's Element GPS/Fishfinder provides a bright 7" display! Built with a Quad Core processor for quick and accurate on screen information, the 7HV ships with Navionics + maps and an HV100 transom mount transducer combining HyperVision, DownVision, SideVision, RealVision, and conventional CHIRP sonar for the best underwater images.
RAE7053205NAG

MAN#

E70532-05-NAG

ID#:

5919
Shipping:
FREE Ground
Shipping!
Raymarine's Element 9HV ships with Navionics + maps for detailed U.S. and Canada Coastal and Lake Mapping. Built with a Quad Core processor for quick and accurate on screen information this 9" unit is capable of HyperVision, DownVision, SideVision, RealVision, and conventional CHIRP sonar. Transducer Required for Sonar and Sold Separately.
RAE7053400NAG

MAN#

E70534-00-NAG

ID#:

5933
Shipping:
FREE Ground
Shipping!