Real Time Sonar Views Below Your Boat!
For the angler who just wants more, the Lowrance Active Target Live Black Box sonar option is the ultimate add and upgrade on to your Lowrance HDS Live, Elite FS, HDS Carbon displays and Simrad NSS series. View high-resolution images of fish movements tracking them as they swim in and around cover. Cast away and watch how the fish respond to your lure so you can ensure technique is on point, or where you need to make adjustments. The included transducer can mounted on the shaft of the trolling motor or directly on to the Port Side or Starboard side of the trolling motor itself.
Imagine being able to pull up to your favorite fishing spot, locate structure and suspended fish, cast your lure and watch how the fish interact. This is the capability that you'll have with the Lowrance Active Target Live sonar. Not only can you now save time by not staying in an area that won't produce, you can maximize the time you do have by staying on the fishing and adapting your presentation and bait to what they're feeding on.
Track fish with high-resolution views in front of or below your boat. If that's not enough sonar coverage, put the Active Target transducer in a Scout mode to see an ultra-wide, overhead view of structure and fish activity in front of your boat which is perfect for finding big schools of fish and bait balls. Three sonar views, from one transducer such as Forward View, Down View, And Scout Views take the guess work from sonar interpretation.
Click on 'In the Box- Key Features" to view product demonstration videos.
Software upgrade (version 20.1) that enables ActiveTarget™ Live Sonar compatibility for HDS LIVE, HDS Carbon and Elite FS is now available. Software update version 20.2 allows compatibility with Simrad NSS Series Displays.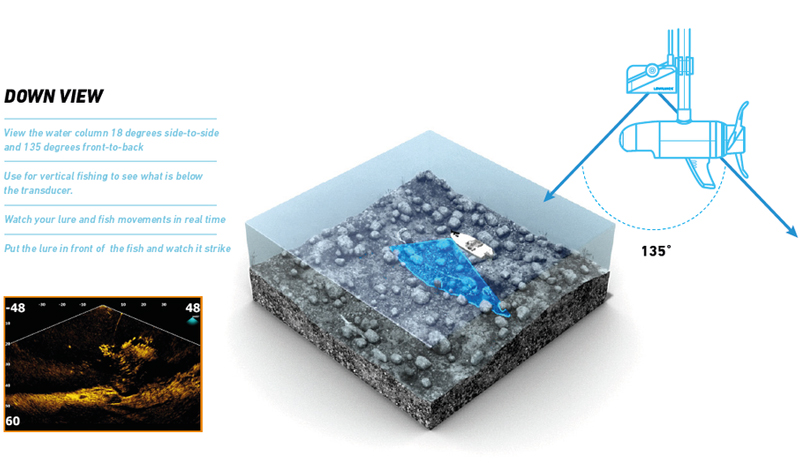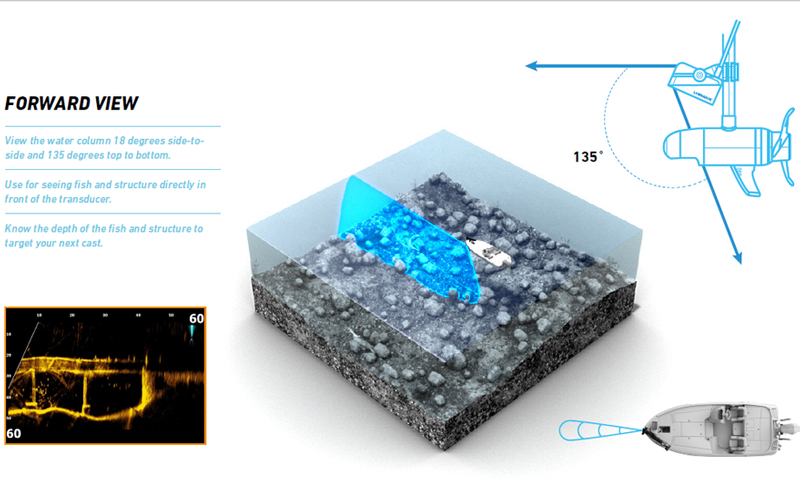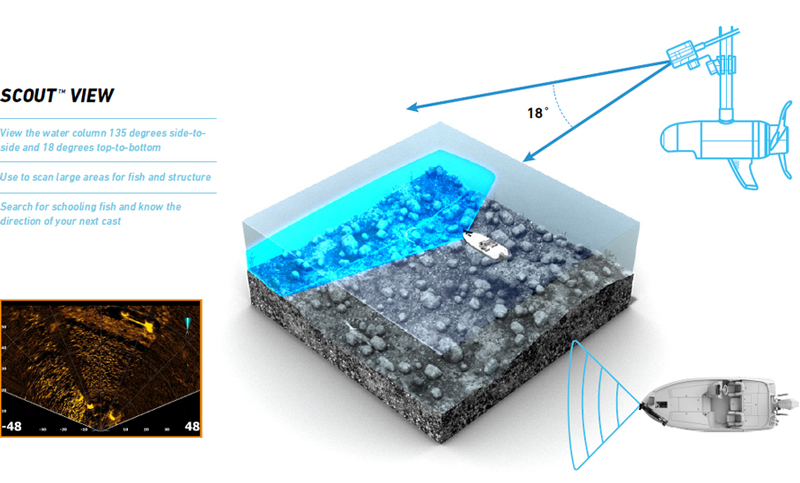 Lowrance ActiveTarget Sonar System Box Contents
Each Lowrance ActiveTarget Sonar System Comes with:
ActiveTarget Live Transducer
ActiveTarget Live Black Box
ActiveTarget Live Forward/Down Mount
ActiveTarget Live Trolling Motor Shaft Mount
ActiveTarget Live Trolling Motor Scout Mount
4 Pin Power Cable
15-foot Ethernet Cable
1 Year + 4 additional years of upgrade options, Totaling 5 year Warranty
Lowrance ActiveTarget Live Sonar System Key Features
Compatible with Lowrance HDS Live, HDS Carbon, Elite FS Models and Simrad NSS Series
3 Views in One Unit- Forward View, Down View or Scout View (Ultra Wide Overhead)
High Resolution Live Images Below Your Boat
See How Fish Respond to Your Lure in Real Time
Ideal for Finding Bait Balls and Schools of Fish
Size: Module 8.63"W x 7.56"H x 2.86"D
Size: Transducer 5.9"W x 3.24"H x 2.28"D
Lowrance ActiveTarget Live Owners ManualClick Here
Product Accessories for Lowrance ActiveTarget Live Sonar System