Simple installation on your center console, cruising yacht or sailboat. This IPX6 rated waterproof, 12/24V Qi Certified charger is perfect for boat consoled or any vehicle working outside in the elements. The convenient adjustable clamps allows for compatibility with a wide range of phones and will even charge through non-metallic, waterproof cases. Crafted with premium grade, UV stabilized materials- the ROKK will last in the harshest conditions.
Installation is simple- mount on any boat, RV, ATV or outdoor location. Four screws secure the unit to a flat surface. The device comes packaged with a flush mount template and installation guide. A waterproof cable pass-through allows for the IPX6 sealed installation.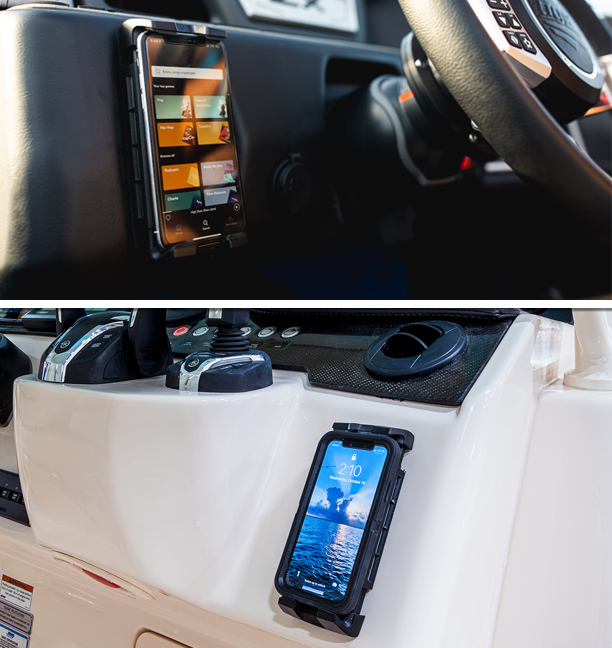 Similar Products and Value Bundles
If your smartphone can be charged wirelessly then the Scanstrut Rokk Wireless Edge Phone charger is a must have. Not only will you be able to secure your phone easily but you will also not have wires hanging around to catch on things. With the Wireless Edge you also have the ability to adjust viewing angle.
SCSCCW05E

MAN#

SC-CW-05E

ID#:

6242
Shipping:
FREE Ground
Shipping!