Understanding AIS, Part 2
Automatic Identification System — or AIS technology — is finding its way onto more boats of all sizes. It is on its way to being considered standard electronic safety equipment for recreational cruisers, sailors and fishermen, and brings with it additional benefits to enhance the boating experience.
The influx of less expensive, smaller and simpler Class B AIS products from various manufacturers has helped bring AIS into the boating mainstream. A range of available "black box" AIS receivers/ transceivers and standalone AIS displays means there's a way for all types of boaters to use and benefit from this technology.
In Part 1 of this AIS primer, we covered what Class A and Class B AIS is, how this technology works and different system options for commercial and recreational vessels. In Part 2, The GPS Store will examine some of the ways boaters can use recreational Class B AIS to improve safety and enhance enjoyment of their time on the water
See and Be Seen
At its heart, AIS is designed to let you see and identify vessels broadcasting an AIS signal in your vicinity — and lets them "see" and identify your vessel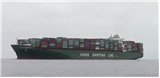 when transmitting. This information can be viewed on dedicated displays, or in the case of black box AIS modules, overlaid onto other electronics. Since AIS operates on VHF frequencies, it can provide this information even when other vessels may be behind a low hill, hidden by a jetty or around the bend of a river.
Navigational Safety
AIS information provides navigators with the ability to see all commercial ship traffic in their vicinity (as well as recreational AIS-equipped vessels who are transmitting). This information can be used to improve situational awareness, especially when entering a crowded port or traversing busy shipping lanes in limited visibility conditions. AIS can help you verify radar targets by confirming vessel targets from among buoys and other objects. Expanded vessel information provides details like ship name, registry, size, destination, speed and bearing.
Nocturnal Activities
Here are just a couple of examples of how AIS can help you fish and boat more confidently at night or any low-visibility conditions. Swordfishing, sharking or tuna fishing often involves drifting for hours at night through commercial shipping lanes. AIS will alert you to large ships in the vicinity and can sound an alert based on established proximity alarms. This makes AIS a great addition to a boat's radar at night, particularly as anglers inevitably catch a few Z's as they're waiting for a strike. When your AIS is transmitting, you can rest assured that commercial traffic is alerted to your vessel's presence (commercial Class A AIS must always be on). Similarly, offshore fishermen who spend the night on the sea anchor will appreciate the extra awareness AIS creates for your boat and others.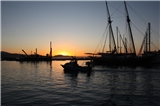 Communicate With Targets
AIS can be integrated with DSC (Digital Selective Calling) VHF radio to allow DSC hailing directly to vessels broadcasting AIS. Standard Horizon's award-winning GX2150 actually combines AIS and DSC VHF in one compact unit, and is a great way for small boats to benefit from AIS technology (data can be output to other electronics or viewed on the small built-in display). This combination allows for one-button DSC hailing to vessels – simply select the target and call. Commercial vessels are required by law to answer these calls; another way to verify that the freighter bearing down on you in the fog or darkness knows you're there.
Track Friends
Some boaters use AIS to keep "tabs" on one another, whether sailing or cruising in a group or fishing in a "team tournament" situation. AIS equipped boats have the ability to "see" one another through their electronics – and in the case of certain AIS units – can be set up to specifically track a boat or group of boats. This is particularly useful when AIS data is overlaid onto a chartplotter providing mapping for the region — or on standalone AIS displays with charting capabilities. Long-distance cruisers can make sure the group stays together, and offshore fishing buddies can tell where their friends are hooking up. DSC radio communications with selected AIS targets allows for private conversations about fishing hotspots, off the open airwaves.
Emergency Situations
The ability to see and communicate with AIS-equipped vessels in your vicinity (typical range for Class B AIS is 5-10 miles; commercial Class A AIS reaches 40+ miles) offers obvious advantages if you ever find yourself in an on-the-water emergency. Your best chance for quick rescue often comes from other vessels in your area, and knowing who/where they are is helpful. So is the knowledge that other AIS-equipped vessels can "see" you when you're broadcasting, as can land-based stations in range.
These are just some of the ways AIS technology can help recreational boaters and fishermen stay safe and enjoy their time on the water. We invite you to speak with the experts at The GPS Store to learn more about choosing and using the best AIS system for your boat and boating lifestyle.
To learn more about a wide array of AIS products from top manufacturers, visit www.TheGPSStore.com or call The GPS Store, Inc. at (800) 477-2611.
back to top