12" GPS/Fishfinder with Detailed Coastal and Lake Mapping and All in One Transducer
The Raymarine Element 12HV provides the user that doesn't want a touch screen with a high end chartplotter fishfinder with simple button operation. Not only easy to use but also easy to install, thanks to a built in GPS/GNSS receiver and the all-in-one HV-100 transom mount transducer.
At the core of every Raymarine Element, whether you want a 7", 9" or 12", is a quad-core processor. The quad-core processor provides the Element with more processing power to instantaneously re-draw charts, provide sonar detail in 3D and go through menus with lightning speed. The Element also has the ability to connect with other devices through NMEA 2000. Send Lat/Lon to your VHF, display engine data, tank levels and more with a simple NMEA 2000 installation.
Raymarine's HyperVision CHIRP sonar packs their most detailed and highest resolution fishfinder to date. A 1.2 megahertz sonar provides super high-resolution imaging up to 125'. The HV100+ has more shallow set 1.2MHz ceramics allowing for superior performance in shallow waters! The 350kHZ DownVision sonar

provides photo-like imaging up to 600' and SideVision out to 300'. The Element also provides RealVision 3D which draws the bottom in a 3D view so that you can clearly see ledges, channels and contours. All of this technology is provided through the included single HV100 Transom Mount Transducer. *Element RealVision 3D only operates in scrolling mode.
The Raymarine Element uses LightHouse Sport for it's operating system. LightHouse Sport was designed to allow you to quickly get to the page you want with ease. You have the ability to set up your menu icons for different activities like trolling, running, casting, the options are endless. Once you choose that icon from the main menu you can set up the page with what you would like to see whether it is a full page fishfinder, full page chart or split screen.
Every great chartplotter needs a greatly detailed chart and this Element does not disappoint. Packaged with your 12HV is Lighthouse NC2 Mapping which includes Lake and Coastal mapping for the entire U.S, the British Columbia Coast, The Great Lakes (US and Canada), Alaska, Hawaii and the Bahamas. The Navigational charts include color-shaded bathymetric charts, depth contours, buoys, hazards and tidal stations. You will also be able to access a wealth of fishing information like Fishing HotSpots with GPS coordinates (Verified info by local experts with fishing tips), submerged structure, bottom composition and descriptions. Also for the cruisers and sailors, LNC2 has preloaded marina, boatramp, access points, fuel docks, parking lots, restrooms, campgrounds and more. The element is also fully compatible with C-Map 4D and Navionics Platinum Plus. If you want to increase the detail where you fish, the Element series units uses their RealBathy technology to draw more detailed charts, real-time 1' contours and depth colorization. By using the sonar readings from your fishfinder you can get a much more detailed and "real" view of the bottom.
Other features include the ability to store up to 10,000 waypoints, up to 200 waypoint groups, 150 routes with up to 250 waypoints each and 15 tracks with up to track 10,000 points each. On screen water temperature graph. For an affordable Chartplotter with exceptional sonar capabilities, the Raymarine Element fits the bill! With multiple screen sizes and mapping options, there is sure to be a unit to fit your needs!
Raymarine periodically releases software updates in an ongoing effort to provide support for new devices and improve performance on existing electronics. Raymarine's newest software release, Lighthouse Sport v3.9.98 allows users to connect 2 Element displays via SeaTalkng for waypoint sharing (will not support route sharing or moving waypoints between groups). Autopilot support is another feature provided with the v3.9.98 software release. Elements can now output navigation data to a connected autopilot via Seatalkng allowing users to track to a waypoint or route (does not allow for autopilot control. A control head is required). The latest software update also allows Element units to connect to the Wireless Quantum Radar via Wi-Fi (Elements cannot support MARPA). Software updates are free and accessible through Raymarine's website or direct to your device via WiFi.Software update may be required.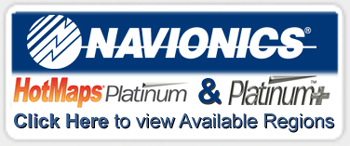 Raymarine Element 12HV with LNAC Box Contents
Each Raymarine Element 12HV Comes with:
Raymarine Element 12HV GPS/Fishfinder
Trunnion bracket with mounting hardware
Surface mount kit with mounting hardware
Sun cover
Power / NMEA2000 1.5m cable
Documentation pack
Lighthouse NC2 Charting
HV-100+ Transducer with 6m cable
Transom bracket with mounting hardware
P-clips with mounting hardware (x5)
Escutcheon plate with mounting hardware
Up To a 3-Year Manufacturer Warranty
Raymarine Element 12HV with Lighthouse Key Features
12" Rugged GPS with HyperVision Sonar
NMEA2000 Compatible (DeviceNet Micro-C Connection)
10,000 Waypoints, 150 Routes, 16 Tracks
Detailed Maps for Coastal and Lakes throughout the U.S.
HyperVision 1.2MHz Sonar with CHIRP, DownVision, SideVision and RealVision
Size: 14.1"W x 8.5 "H x 2.4"D
Raymarine Element
| | | | | | |
| --- | --- | --- | --- | --- | --- |
| # Of Waypoints | # Of Routes | Track log | Receiver Type | Display Size | Manuals and Instructions |
| 5,000 | 50 | 10,000 points, 15 saved tracks | 10Hz GPS receiver | Color 12" Diag. 1280 x 800 | Click Here |
Product Accessories for Raymarine Element 12HV with Lighthouse North America Charts and HV100+ Transducer