High Resolution 9-Inch Hybrid Touch Display with ActiveTarget Live Sonar System
The Lowrance Elite FS 9 provides a high resolution 9-inch hybrid touch display. The beautiful flat glass display has an anti-reflective coating adding great visibility in any light and the single programmable key allows for quick selection of any page. The included Lowrance ActiveTarget Sonar System provides unmatched clarity and detail from live sonar. See how and where fish are positioned among the structure and their direction of travel!
The standard Lowrance ActiveTarget Sonar System is included in this bundle. The ActiveTarget system includes the ActiveTarget Live Transducer, Black Box, 3 transducer mounts and cabling, providing several mounting options. This sonar system is ideal for finding bay balls and schools of fish.
Ethernet networking comes to the Elite series for the first time with the Elite FS 9. Share sonar, charts, waypoints and other user data between multiple displays. You can save 3000 waypoints and 100 routes. The 10 Hz internal antenna provides accurate navigation to any waypoint. The Elite FS9 is Radar compatible and also supports NMEA 2000 devices. You will have Full touchscreen control of power-pole anchors and the Ghost Trolling Motor. You can receive real time Sirius weather information and entertainment when connected to the compatible WM-4 receiver (sold separately).
C-MAP Contour+ inland and coastal charts with high resolution detail is built into the Elite FS9. The Contour+ Mapping covers over 15,000 US lakes and over 9,400 Canadian lakes with coastal data included for both countries. From finding great fishing areas, like ledges, drop-offs and ditches to navigating with precision to fish-holding areas, you will have success on the water with high-resolution 1-foot contours. The FS9 offers C-MAP Genesis Live allowing you to create or modify your favorite fishing hotspot, in real time, directly on your Elite display. Using digital depth and ½ foot contours you can easily view unique areas fish like to populate!
Waterproof to IPX7 standards means that the FS9 can withstand the everyday conditions of life on the water. Elite FS 9 gives you all the tools you need to navigate on the water.
Compatibility with the WM-4 SiriusXM Satellite Receiver (sold separately) allows for SiriusXM Fish Mapping, a subscription-based service offered by SiriusXM. Shop the WM-4 Sirius XM receiver here. This service provides locations in the ocean with the highest likelihood of finding fish that anglers are trying to catch, helping you save time and fuel. This service includes all SiriusXM marine weather data, plus eight dedicated features for offshore anglers. Fishing Recommendations, Weed Lines, Sea Surface Height Anomaly, Sea Surface Temperature Contours, Sea Surface Temperature Front Strength, 30m Subsurface Sea Temperatures, Plankton Concentration Contours and Plankton Front Strength are all included. SiriusXM Fish Mapping also provides Fishing Recommendation Areas for 6 fish species - Tuna, Billfish, Swordfish, Kingfish, Wahoo, and Mahi. A software update may be required and can be downloaded at no cost from the manufacturer's website.
Lowrance Elite FS 9 with ActiveTarget Sonar Bundle Box Contents
Each Lowrance Elite FS 9 with ActiveTarget Sonar Bundle Comes with:
ActiveTarget Transducer
ActiveTarget Black Box
ActiveTarget Forward/Down Mount
ActiveTarget Trolling Motor Shaft Mount
ActiveTarget Trolling Motor Scout Mount
4 Pin Power Cable
15-foot Ethernet Cable
Elite FS 9 Display
Suncover
Mounting Bracket
2-Wire Power Cable
Fuse and Fuse Holder
1 Year+4 Additional Years of Upgrade Options Totaling 5 Years
Lowrance Elite FS 9 with ActiveTarget Sonar Bundle Key Features
See Real Time Sonar Views with Included ActiveTarget System
Preloaded C-Map Contour+ Fishing Maps
Preloaded Maps Show Ledges, Drop-Offs and Ditches
9-Inch Hybrid Touch Display
Compatible with 3-in-1 Active Imaging Transducer *Sold Seperately
Size: Display 12.2"W x 7.11"H x 4.66"D
Size: Module 8.63"W x 7.56"H x 2.86"D
Size: Transducer 5.9"W x 3.24"H x 2.28"D
Lowrance Elite FS 9 Without Transducer
| | | | | | | |
| --- | --- | --- | --- | --- | --- | --- |
| # Of Waypoints | # Of Routes | Track log | Receiver Type | Display Size | Transducer Pin Configuration | Manuals and Instructions |
| 3,000 | 100 | 100 Trails with up to 10,000 points per trail | 10Hz GPS receiver | Color 9" Diag. 800 x 480 | Single 9-Pin Connection | Click Here |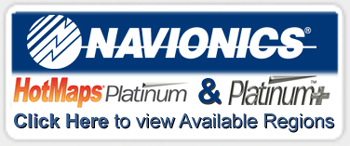 Product Accessories for Lowrance Elite FS 9 with ActiveTarget Live Sonar Bundle