9" Combination Chartplotter with RealVision and CHIRP Sonar
The Raymarine Axiom Pro 9 RVX with Navionics Plus offers premium sonar and navigation features right at your fingertips, on a color 9" hybrid touchscreen display. If you are out in rough seas and can't manage the touchscreen, utilize the rotary control or keypad to navigate through pages, set a location, or view your sonar images.
Your Axiom Pro 9 RVX is the deluxe version of other Axiom's on the market offering built-in 1kW sonar capabilities supporting Low, Medium and High CHIRP Frequencies along with 1kW 50/200 Transducers. The Built In RealVision 3D sonar provides an array of sonar options for the offshore or freshwater anglers. Detailed SideVision & RealVision views up to 300ft., up to 600ft. with DownVision, and up to 900ft. with high frequency CHIRP.
Designed around Raymarine's Lighthouse 3 Software, the Axiom Pro is fast and fluid and offers a simple user interface. Customizable to your liking, the Axiom allows you to drag and drop your databoxes anywhere on the screen – with 4 different size options and 14 different data types you can get your display exactly the way you want it. Lighthouse 3.1 includes RealVision 3D with GPS Tracking, Sonar Scrollback and Historical Sensitivity, 3D Waypoints, Autopilot Integration, Audio Control and More.
Integrating flawlessly with the Quantum, HD or SHD radar options, CP470 and CP570 Sonar Modules, FLIR Thermal Image Cameras, Marine Audio and More the Axiom is a do-it all powerhouse. With the addition of solid state radar, your Axiom Pro 9RVX will provide you with superior imaging at close or long range distances.

Coastal and offshore anglers will enjoy bird mode and high speed scanning features with the choice of the Raymarine HD or Super HD radar options as well. With so many options to choose from, there is surely a radar for any boating application. Fully Network Capable, Raymarine's Axiom Pro is capable of adding a CP470 or CP570 Sonar Module to reach even greater depths with up to 2kW with Independent Dual-Channel CHIRP Capabilities. Pair with the FLIR M132 or M232 Thermal Imaging Camera for clear viewing day or night. You will also be notified of obstacles in your path with Clear Cruise Analytics – an Axiom only feature!
Packaged with Navionics Plus Charting for North America, the Axiom Pro includes detailed cruising, sailing and fishing information, port plans, safety depth contours, marine services, tides & currents, and navigation aids. Added Sonar Charts is Navionics HD Bathometric which shows exception bottom contour and even includes the sonar logs sent in by individual users for a more accurate sonar chart! If the included chart doesn't provide exactly the detail you are looking for the Axiom Pro is also Navionics Platinum Plus compatible for 4x higher resolution satellite photo overlay (the best available), full-view XGA panoramic pictures, improved 3D, and FREE high-definition fishing detail!
Stepping away from the helm and can't see your Axiom Pro's display? That's no longer a problem, download the free RayRemote app for smartphones or RayControl app for tablets and easily view and control your 9 RVX display from anywhere on the vessel. Everything a commercial or recreational boater would need is available in the Raymarine Axiom Pro 9 RVX MFD. Get yours today, let the adventures begin!
The Raymarine Mobile App for iOS devices is the FREE App that Raymarine Axiom users have been waiting on. Stream and Control your Axiom MFD right from the palm of your hand. Never worry about keeping up with your waypoints again! With the Raymarine Mobile App you're able to back up and share Waypoints, Tracks, Routes and even Screenshots taken on your Axiom. Upgrade your Raymarine app to the Premium version and when installed with a YachtSense Link 4G mobile router you're offered a world of upgraded features. Remote Location Monitoring, Off-boat Monitoring of Sensors such as Bilge, Battery and Shore Power, and Control of connected devices are just the beginning! - Android Version Expected to be release Fall 2022.
Raymarine Axiom Pro 9 RVX Details
Each Raymarine Axiom Pro 9 RVX comes with:Axiom Pro 9RVX Display, Navionics Plus Mapping, Raynet (F) to Raynet (F) 2 Meter Cable, Trunnion Cover, Trunnion Knobs, Suncover, Power Cable (1.5M), Micro-C DeviceNet to STNG Cable (1M), Panel Seal Gasket, Mounting Parts, Quick Smart Guide, 3-Year Manufacturer's Warranty.
Size: 6.85"H x 11.9"W x 2.56"D
Raymarine Axiom Pro 9 RVX Special Features
Quad Core Processing with IPS Display provides exceptionally quick processing and superb clarity
16GB Internal Storage and 2 microSD Card Slots
Built-In 10Hz GPS Receiver (GPS/GLONASS)
2 Sonar Ports – RealVision (25 Pin) and 1kW CHIRP Sonar (11 Pin)
Wi-Fi and Bluetooth Wireless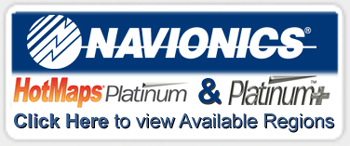 Product Accessories for Raymarine Axiom Pro 9 RVX with Navionics Plus Mapping
Similar Products and Value Bundles
The Raymarine AXIOM PRO 9RVX with Nav+ Mapping and SR200 bundle features the standard Axiom PRO 9 RVX with Navionics+ Charts and the Raymarine SR200 Sirius/XM Kit with SRA50 Antenna.
Instant Savings with Value Bundle!