Mounting Style: Low Profile Tilted Element Thru Hull
Deadrise: 20-Degree, Suitable for 16-24 Degrees
Frequency Range: Low frequency: 40-60 kHz, 32-21 Degree Beam Width. Provides CHIRP Sonar.
Power Output: 1kW
Max Depth: 762 (2500 feet) in ideal water conditions, best case scenario
Transducer Functions: Depth and Water-Temperature
Cable Length: 33-feet (10M)
Transducer Material: Bronze
Connector Style: Mix-and-Match connector. Ideal for bare wire connection. Does not include Mix-and-Match Cable
Ideal for: Fiberglass or Wood. Stepped, planning or displacement hulls.
*No Mix and Match Cable Included.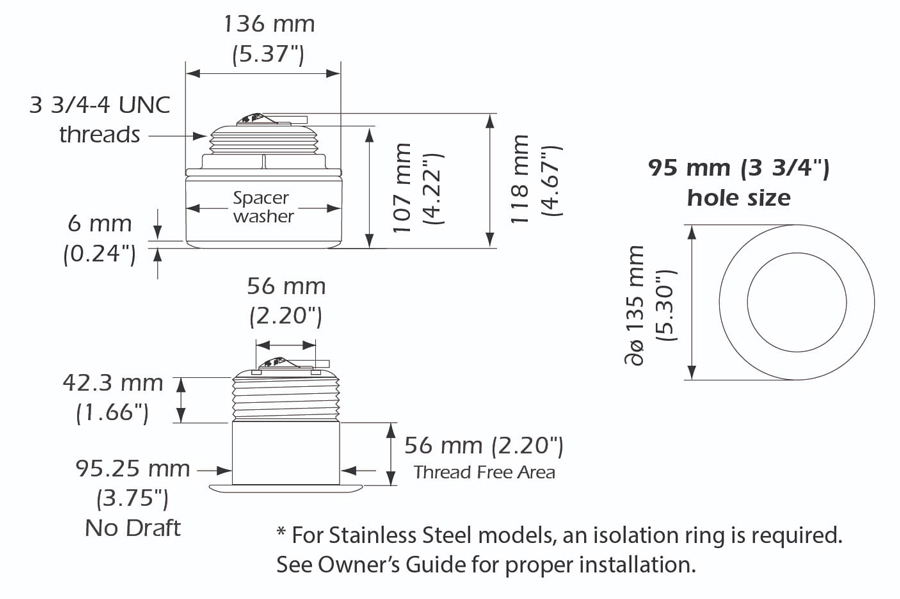 Product Accessories for Airmar B175L Thru Hull CHIRP 20-Degree Transducer, for Airmar Mix and Match, or Bare Wire Connection

PropSpeed's FoulFree Transducer Coating Kit is the biggest advancement in transducer paint and coatings in the last 30 years. It will keep your thru-hull or transom mount transducer free of marine growth. This nontoxic formula has zero leaching of harmful chemicals into water unlike traditional anti-fouling bottom paints and is certified by Airmar.