Multi-Function Chartplotter with Exceptional Sonar Capabilities





The Simrad NSS7 evo3 uses unparalleled technology within its SolarMAX HD 7", all weather display. A hybrid touch multifunction display allows the user the flexibility to utilize the touchscreen or a keypad and rotary knob depending on your personal preference or the current conditions while on the water. Built in Insight charts will provide you with navigational aids, buoys, mile markers, and more to get you from point A to point B efficiently. If the built in mapping isn't detailed enough, simply add on a CMAP Max-N+ or Navionics Platinum+ chart for added detail of depth contours, marinas, enhanced map views and more.
Every NSS7 evo3 is built with enhanced sonar capabilities to support the needs of sportfishing and cruising applications. Add a compatible

StructureScan HD transducer for Downscan and Sidescan imaging for picture like views of fish and bottom structure, perfect for the serious fisherman or a Forward scanning sonar transducer to enhance situational awareness. Dual-channel CHIRP provides the user with the ability to reach deeper and still provide a clearer picture than traditional sonar. Dual transducer ports allow for simultaneous use of Navico's best sonar options giving you the ultimate sonar image. Autopilot integration is another plus of this NSS7 device. Set headings, steer to a waypoint, or change course all with your touchscreen or keypad and you're on the way to your next adventure.
A built in 10 Hz GPS/GLONASS high sensitivity antenna will refresh quickly and efficiently keeping your current location up to date with little to no delay ensuring a safe trip to and from different locations, and back home again. Take control of your NSS7 evo3 virtually anywhere on the boat with the built-in GoFree Wifi and the GoFree Link available for download to an Apple iPhone or iPad or a compatible Android smartphone or tablet. View radar images, sonar, engine data and more right in the palm of your hand with your compatible Smart Device and Simrad GoFree App while away from the helm.
The Simrad NSS series supports the ActiveTarget Live Sonar System, Navico's highest resolution live sonar system. The ActiveTarget Live system consists of a sounder module and transducer and is sold separately. Shop the ActiveTarget Live sonar system here. ActiveTarget Live is capable of providing 3 viewing modes including Forward, Down and Scout Mode. Watch as fish respond to your lure and adjust your fishing approach to get the most out of your time on the water! Software Version 20.2 is Required. Software updates available as a free download from Simrad's website.
Compatibility with the WM-4 SiriusXM Satellite Receiver (sold separately) allows for SiriusXM Fish Mapping, a subscription-based service offered by SiriusXM. Shop the WM-4 Sirius XM receiver here. This service provides locations in the ocean with the highest likelihood of finding fish that anglers are trying to catch, helping you save time and fuel. This service includes all SiriusXM marine weather data, plus eight dedicated features for offshore anglers. Fishing Recommendations, Weed Lines, Sea Surface Height Anomaly, Sea Surface Temperature Contours, Sea Surface Temperature Front Strength, 30m Subsurface Sea Temperatures, Plankton Concentration Contours and Plankton Front Strength are all included. SiriusXM Fish Mapping also provides Fishing Recommendation Areas for 6 fish species - Tuna, Billfish, Swordfish, Kingfish, Wahoo, and Mahi. A software update may be required and can be downloaded at no cost from the manufacturer's website.
It doesn't stop there though, NMEA 2000 connectivity enables a wide range of networking options with other displays, AIS, instruments, and more, allowing all of the important information you need about your vessel to be displayed on your evo3 display. For an intuitive multifunction display, the Simrad NSS7 evo3 takes the lead in marine technology.
Simrad NSS7 Evo3 Details
Each Simrad NSS7 Evo3 comes with:.Simrad NSS7 Evo 3, Sun Cover, Bezel Trim, Power Cable, Self-Tapping Screws, Dust Caps, Foam Gasket, U-Bracket, Bracket Knobs, Documentation Pack and a Two-Year Warranty.
Size: 9.41"W x 5.90"H x 2.75"D
Simrad NSS7 Evo 3 Special Features
7" Display with Touchscreen and KeyPad Control
True Dual-Channel CHIRP Sonar
Fully Network Capable – Add Radar, Cameras, Additional Displays and More!
Built-In GoFree WiFi for Smartphone or Tablet Control
Insight Charts Preloaded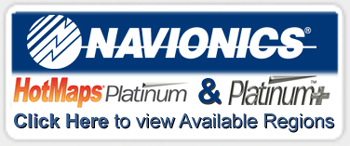 Product Accessories for Simrad NSS7 Evo3 Chartplotter Fishfinder with Insight Mapping